In this talk I talk about the kind of images I take and what I look for when shooting both internal and external architecture.
I'll start by talking about the gear I use and why I use it, and then cover some of the very simple tricks I use to help me 'get the shot', especially in crowded locations, whilst showing some of my work.
In the second half of the talk, I'll do a live demonstration (all questions welcome) editing some of the images using a combination of Lightroom Classic and Photoshop CC.
All of this is from the point of view of an amateur photographer, but a professional IT and Photoshop instructor.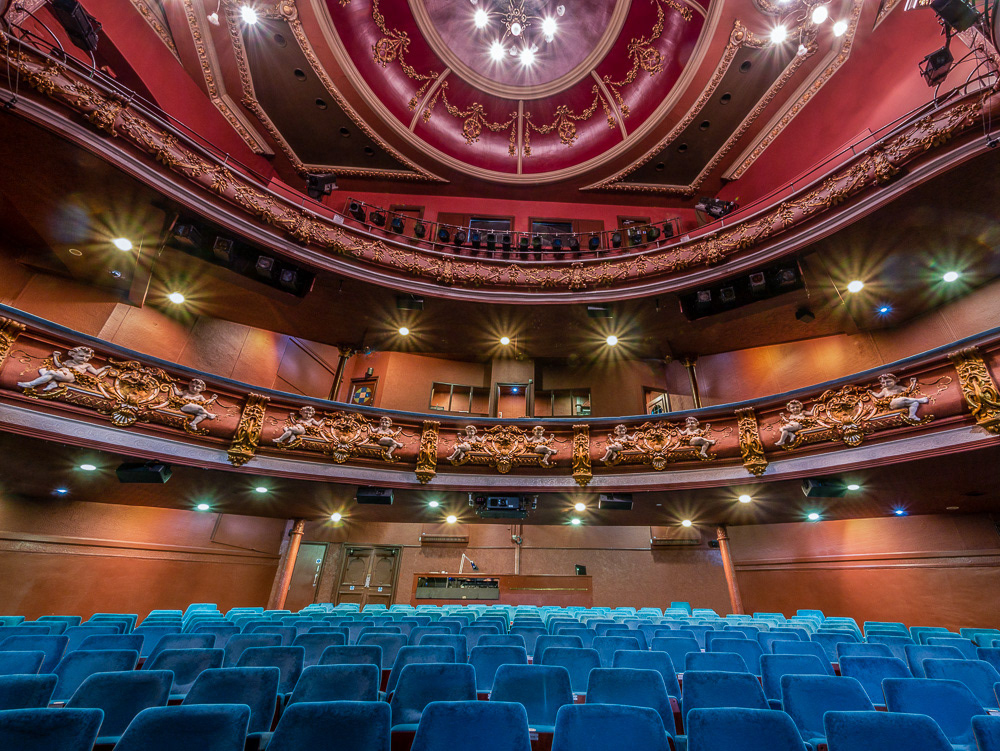 details
Duration: 2 hours | Price: £20
TEstimonials
"...Wow - the clearest talk I've ever been to - in person or Zoom.  The editing was the best - keeping it simple where possible. Looking forward to the PDF..."
"...a really big thank you for a fantastic evening last night, your photos were breath-taking and your editing tips were just so enlightening"
"Lots of positive feedback re both your images and your delivery of the learning. Prompted quite a few members including myself to think about how we use our post processing especially with Lightroom. I've already changed a few things and very pleased with the results."
"The presentation was refreshing, informative and interesting, thank you."
"The talk was excellent. Well explained, simple and concise with a nice mix of your personal experience and practical tips. And [...] stunning photos."
"I enjoyed your style of delivery which made the subject extremely interesting with the added bonus of the editing stage which a lot of photographers don't show."
"Thanks Richard. That was one of the best 60 minutes teaching ever."
"It was not only interesting but also easy to listen to. Much appreciated."
"Thank you so much for your talk yesterday evening, it was great to see your images and what a treat to have some processing as well."
"Brilliant talk and so much learned to make the workflow simpler and less time consuming. Many thanks."
"It was a brilliant presentation. As someone who is new to digital processing, I found his tips really helpful."
"Picked up a few great tips... great presentation."
"It was a brilliant presentation and he shared so many of his wonderful images along with hints and tips alongside a live edit, to show just how he achieved his images in Photoshop and Lightroom."
"The talk was really interesting with some great photographs and your relaxed presentation style made it really enjoyable."
"[Richard] spoke with such modesty and warmth about [his] work."
"Made the editing process seem accessible"
"Excellent presentation last night- super images and lots of great tips - unanimous positive feedback from members."
"Last night [we] hosted Richard O'Brien, giving his presentation, "Architecture: Exposure to Edit". His background in lecturing and online training came to the fore with his relaxed style, showing some superb images and many editing pearls of wisdom as well. I would highly recommend Richard to any camera club looking for Zoom presentations."
"A very interesting and instructive evening... It would be impossible to estimate the number of man-hours you have saved me in the future! It was a superb talk and an amazing presentation from a very experienced IT teacher, showing what can be achieved with Photoshop in his expert hands. He is indeed a "Photoshop Expert"! I much enjoyed his presentation."